Cement (Concrete) Finisher
---
Description
Cement (concrete) finishers use concrete to make floors, walls, ceilings, sidewalks, curbs, gutters, and other concrete constructions. They may use trowels, floats, and other hand tools, or use machinery such as generators, air compressors, and power vibrators. Cement finishers also sack, chip, rub, grind, and cure finished concrete work. Some restore and repair existing concrete constructions.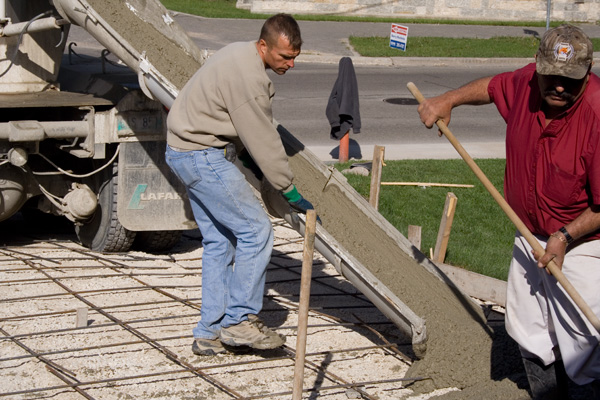 ---
Certification Requirements
The Cement Finisher apprenticeship consists of 4,500 hours of combined on-the-job and in-class technical training.
Apprentices must complete two 8-week in-class technical training sessions.
Once you have successfully completed the apprenticeship requirements, you receive a Certificate of Apprenticeship and are certified as a journeyperson in the trade.
A person with at least 5,000 hours of related work experience is eligible to apply for a Trade Equivalency Assessment (TEA) and, if successful, becomes certified as a journeyperson in this trade.
---
Educational Prerequisites
Grade 10 or equivalent. Note: High school graduation is recommended. Employers often require more than the minimum educational requirements set by the province. They may also prefer apprentices who have taken certain courses related to their program.
---
In-Class Training
Please contact your local apprenticeship office for information on the availability of technical training for this program.