Information Technology – Contact Centre Sales Agent
---
Description
Information Technology (IT) contact centre sales agents effectively use sales techniques and customer service skills to maintain the sales environment at a contact centre. Agents prepare and complete required documentation, and set up and configure microcomputer systems and components.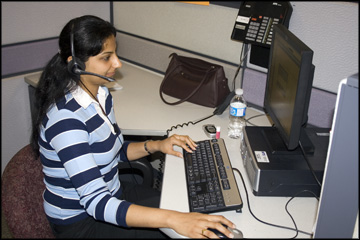 ---
Certification Requirements
The Contact Centre Sales Agent apprenticeship consists of 3,820 hours of on-the-job training.
Apprentices must also complete one 5-week and one 1-week in-class technical training session (180 hours).
Once you have successfully completed the apprenticeship requirements, you receive a Certificate of Apprenticeship and are certified as a journeyperson in the trade.
A person with at least 4,000 hours of related work experience is eligible to apply for a Trade Equivalency Assessment (TEA) and, if successful, becomes certified as a journeyperson in this trade.
---
Educational Prerequisites
Grade 12 or equivalent.
---
In-Class Training
Please contact your local apprenticeship office for information on the availability of technical training for this program.