Hardware, Lumber and Building Materials Retailer
---
Description
Hardware, lumber, and building materials retailers are knowledgeable about their products and help customers choose the best materials for their building projects. They may check materials to make sure they are safely stored, and they must use caution when retrieving these materials for customers. Retailers must have strong communication, measurement, and math skills.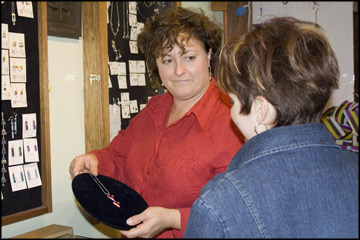 ---
Certification Requirements
The Hardware, Lumber,and Building Materials Retailer apprenticeship consists of 4,212 hours of on-the-job training.
Apprentices must also complete 288 hours of in-class technical training.
Once you have successfully completed the apprenticeship requirements, you receive a Certificate of Apprenticeship and are certified as a journeyperson in the trade.
A person with at least 4,500 hours of related work experience is eligible to apply for a Trade Equivalency Assessment (TEA) and, if successful, becomes certified as a journeyperson in this trade.
---
Educational Prerequisites
Grade 12 or equivalent.
---
In-Class Training
Please contact your local apprenticeship office for information on the availability of technical training for this program.