Developmental Services Worker
---
Description
Developmental services workers provide care and support to children and adults with disabilities. They may help their clients develop life skills such as housekeeping, social interaction, job preparation, and personal hygiene. They often work with people who have intellectual disabilities, which means the clients have an impaired ability to learn.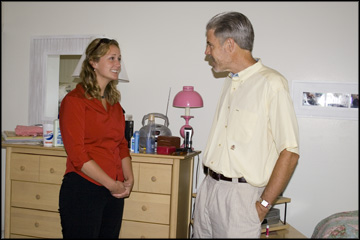 ---
Certification Requirements
The Developmental Services Worker apprenticeship consists of 3,720 hours of on-the-job training.
Apprentices must also complete 780 hours of in-class technical training.
Once you have successfully completed the apprenticeship requirements, you receive a Certificate of Apprenticeship and are certified as a journeyperson in the trade.
A person with at least 4,500 hours of related work experience is eligible to apply for a Trade Equivalency Assessment (TEA) and, if successful, becomes certified as a journeyperson in this trade.
---
Educational Prerequisites
Grade 12 or equivalent.
---
In-Class Training
Please contact your local apprenticeship office for information on the availability of technical training for this program.