Computer Numerical Control (CNC) Programmer
---
Description
Computer numerical control (CNC) programmers work in machine shops for motor vehicle parts manufacturers, machinery and equipment manufacturers, and primary steel producers. They program the CNC machinery that is used to make complicated, identical parts that will be used in other production processes. For example, CNC machinery is used to manufacture the dies and moulds that are used to mass-produce metal and plastic parts.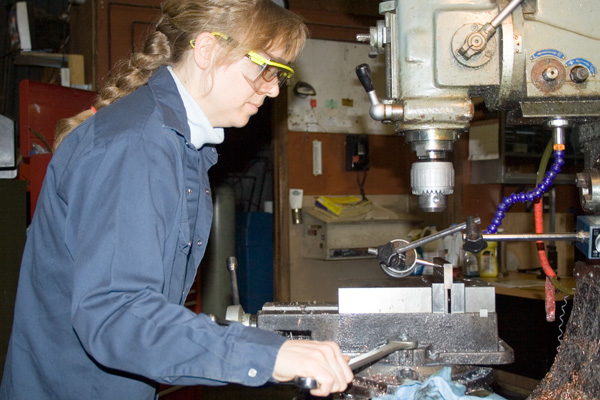 ---
Certification Requirements
The CNC Programmer apprenticeship consists of approximately 24 months of on-the-job training.
Apprentices must also complete 240 hours of in-class technical training.
Once you have successfully completed the apprenticeship requirements, you receive a Certificate of Apprenticeship and are certified as a journeyperson in the trade.
A person with at least 4,000 hours of related work experience and a Certificate of Qualification in a trade such as machinist or tool and die maker is eligible to apply for a Trade Equivalency Assessment (TEA) and, if successful, becomes certified as a journeyperson in this trade.
---
Educational Prerequisites
To enter this apprenticeship program, a Certificate of Qualification in another trade, such as machinist or tool and die maker, is required. Note: High school graduation is recommended to enter this trade. Employers often require more than the minimum educational requirements set by the province. They may also prefer apprentices who have taken certain courses related to their program.
---
In-Class Training
Please contact your local apprenticeship office for information on the availability of technical training for this program.