Automotive Service Technician
---
Description
Automotive service technicians maintain and repair automobiles and light trucks. The mechanical and electrical systems they work with include the engine, steering, tires, brakes, fuel, suspension, transmission, electrical, climate control, and exhaust and emission control. Some mechanics specialize in one or more of these systems.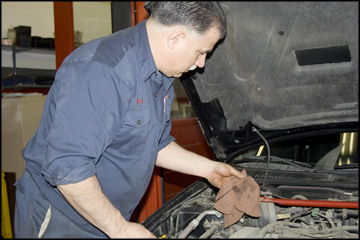 ---
Certification Requirements
The Automotive Service Technician apprenticeship consists of 6,500 hours of on-the-job training.
Apprentices must also complete three 8-week in-class technical training sessions.
Once you have successfully completed the apprenticeship requirements, you receive a Certificate of Apprenticeship and are considered a journeyperson candidate. You must challenge the Certificate of Qualification exam and pass to become certified as a journeyperson and be legally allowed to work in the trade in Ontario.
A person with at least 7,220 hours of related work experience is eligible to apply for a Trade Equivalency Assessment (TEA) and challenge the Certificate of Qualification exam to become certified as a journeyperson in this trade.
If you pass the Interprovincial Standards Examination, you qualify for Interprovincial Red Seal Certification.
---
Educational Prerequisites
Grade 12 or equivalent.
---
In-Class Training
Please contact your local apprenticeship office for information on the availability of technical training for this program.