Turf Equipment Technician
---
Description
Turf equipment technicians help keep lawns neat by repairing and maintaining lawn mowers, golf carts, traction units, small powered equipment, and tow-behind equipment. They must be skilled at sharpening blades, repairing small engines, testing fixed equipment, storing lawn equipment during the winter, and making sure the equipment meets safety standards. Turf equipment technicians work at golf clubs and courses, equipment distributors and dealerships, equipment rental shops, provincial parks, and sod farms.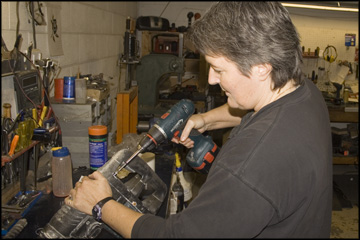 ---
Certification Requirements
The Turf Equipment Technician apprenticeship consists of 5,000 hours of on-the-job training.
Apprentices must also complete three 8-week in-class technical training sessions.
Once you have successfully completed the apprenticeship requirements, you receive a Certificate of Apprenticeship and are certified as a journeyperson in the trade.
A person with at least 5,720 hours of related work experience is eligible to apply for a Trade Equivalency Assessment (TEA) and, if successful, becomes certified as a journeyperson in this trade.
---
Educational Prerequisites
Grade 12 or equivalent.
---
In-Class Training
Please contact your local apprenticeship office for information on the availability of technical training for this program.